By Randolph McGruin
Those who don't like it . . . can leave!  That's the barely audible intro to The Nameless Song, which opens the Long Story Short compilation.  It expresses the attitude that Cadence had regarding their own music, and it was a message to not only potential listeners, but to band members as well.  Phil Pagliaro (vocals and drums) and Jeff Simmers (guitars and vocals), the core and founding members of Cadence, were making music for themselves, with little or no concern about gaining public interest or appreciation.  "We were never serious about making it big,"  said Pagliaro in a 2009 interview.  "We formed the group in '81, and like these days, most garage bands back then wanted to play out in clubs, build a fan base.  We never dreamed of venturing beyond our basement.  All we wanted to do was to create original music that we enjoyed, and maybe one day, we would have an album of our songs in a pretty package which we could pass on to our kids.  And, if they don't like it, then they can always use the CD as a coaster, or a Christmas tree ornament, or throw it out.  Who cares? (laughs)"  It was this type of attitude that created frustration and tension within the group, especially for bassist Bruce Vuurens, who quit the band in 1985; essentially, marking the end of Cadence- even though Pagliaro and Simmers continued to write and record until the spring of 1987.  To make a long story short, for Pagliaro and Simmers, this compilation has acheived their initial goal-  albeit, nearly 30 years after they had recorded their first song in 1981, Ballad of a Shy Lover.  Better late than never!

Unfortunately, the music – like the group itself – never fully developed.  As with many up and coming artists, Cadence had potential, but they lacked perfection in more ways than one.  However, despite a few flaws in musicianship, Pagliaro's never ending search for his own vocal style and the lack luster sound recording quality -along with the inevitable bickering among band mates- this group was able to create music that was unique and occasionally interesting.  The fact that they didn't take themselves too seriously and that they weren't aiming too high allowed them to experiment with their music, and have some fun.  They refused to emulate the heavy metal sound of their day, and instead chose their own path, which may be considered and labeled Alternative by today's standards. In fact, they even mocked the ubiquitous "hair bands" of the 1980s with songs like Heavy Metal Fungus and Don't Want No.  Their wry and dry sense of humor came out in songs such as; Say, Say No More (about a one night stand with an over weight prostitute), No American Cars (a tongue-in-cheek song by Simmers criticizing the lemons of the U.S. auto industry), Foot In Your Mouth (mocking the April '83 Reagan administration decision to ban "rock bands" from performing on the National Mall) and Light It Up (a comical view of drugs and succumbing to peer pressure in the "Just Say No" era of the Reagan years)-  the latter song was created entirely out of an improvised jam session, and it represents one of only a few existing "live" recordings of the band.  Given the fact that Pagliaro was writing about sex and drugs, and he and the rest of the band were admittedly "clean" and "inexperienced" during those high school years, makes these type of songs even more comical.

Prior to the inception of Cadence, Jeff Simmers and Jeff Spreen (bass) were in a pop/rock group that was in need of a drummer.  Pagliaro desperately wanted in.  At age 16, in October '81, Pagliaro bought a used drum kit for $20 and -having never played a lick- somehow convinced Simmers and Spreen that he belonged in the band.  The group of Pagliaro, Simmers and Spreen briefly called themselves Reality, and they quickly started writing and recording in late 1981.  In early 1982, bassist Bruce Vuurens replaced Spreen and Cadence was officially born.
They were friends, growing up and going to school together in Oakland, New Jersey.  Their songs were an expression of their youth, although the subject matter was somewhat abstract for teenagers who had experienced so little in life.  For Pagliaro and Simmers, they wrote about a variety of topics, such as;  love, lust and confusion- All I Really Want (Is Her), Help Me, Pain, Ballad of a Shy Lover.  They even covered murder and death- Smile (If You Can) and My, My, My respectively.  They questioned religion- Doesn't Really Take Much and Misunderstood Man.  And, of course, angst- The Nameless Song.   All a product of your typical teenage hormonal dysfunction.  In some cases, Pagliaro used Simmers as his muse:  Ballad of a Shy Lover and All I Really Want (Is Her) were inspired by Simmers' quirky attempt to gain the attention of the opposite sex. My, My, My is about coping with the death of Simmers' Old English Sheepdog, Duncan.

Pagliaro's basement served as the central location for jam sessions that included not only the main members of Cadence, but the door was always open to any musician who wanted to sit in with the band.  Paul Armento was one such contributor who was invited in and he made a significant contribution to the band's sound and style.  He can be heard on several tracks, including the Light It Up jams.  A talented keyboardist at such an early age, Armento's Fender Rhodes was a distinctive keyboard sound, not as common as the prevalent synthesizers of the 1980s, though it worked well for songs like Smile (If You Can), which he co-wrote with Pagliaro and Simmers.

In total, from 1981-1987, they composed 40 original songs and independently recorded 34.  The consumer audio recording technology back then was archaic compared to today's digital multitrack recorders.  But, they were kids who couldn't afford recording in a professional studio, so they settled for whatever old audio equipment they could get their hands on;  serving as musicians, producers and engineers-  novices in each category.  The end result was what they referred to as "demo" tapes, not quite what they wanted in terms of sound quality, but it was all they could muster at the time, given their limited resources and skills. The first collection of songs was completed in August 1983 and entitled Face Reality.  The second demo tape, Skip A Beat, took one month to finish, during a January college break in 1984.  The final demo tape was recorded on a four track cassette machine (with slightly better audio quality) between spring of 1984 to spring 1987.  This demo was never officially completed, but several of those recordings appear on this compilation.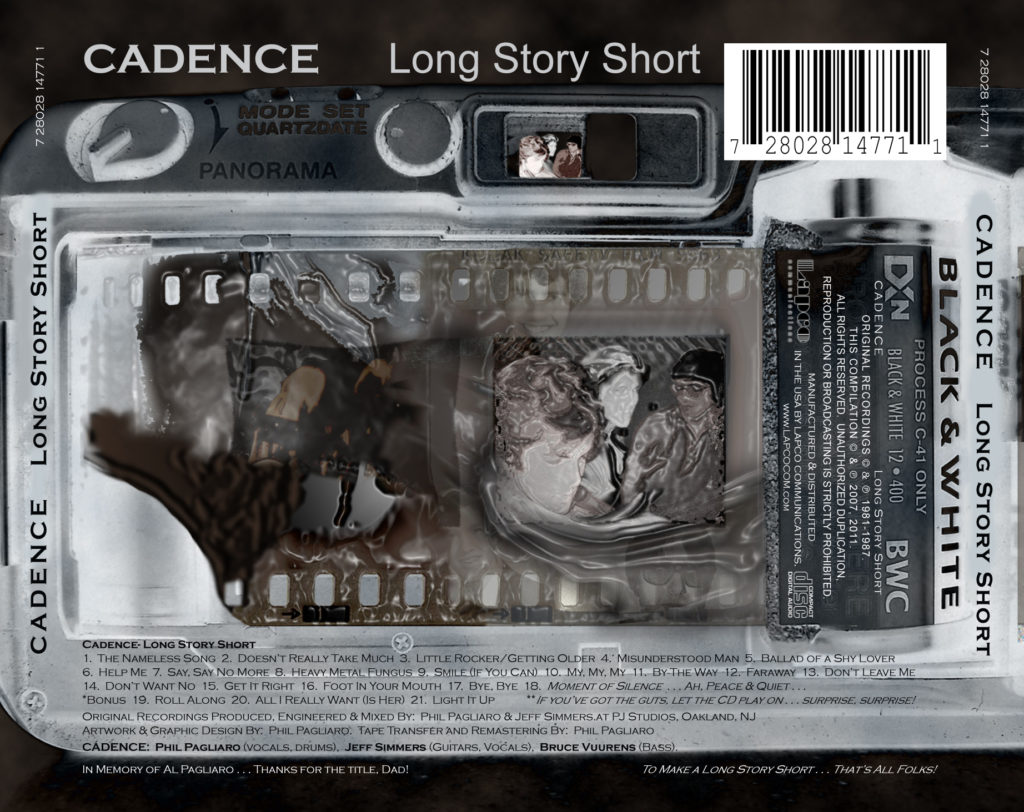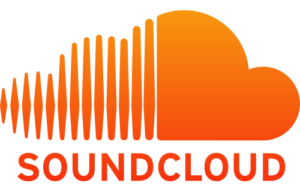 So, in the end, here it is:  the music of Cadence transferred from old analog to new digital, in a pretty package.  It's a glimpse into their past, a time capsule of their youth, while they were growing up in Northern NJ.  Music appreciation is a subjective experience.  It's really whatever you're into, whatever moves you.  For some, it's punk, others it's pop-  if it's either one of those, then Cadence will not fit into your scene. In fact, I'm really not sure what category they would actually fit into (or, misfit into).  Alternative?  Maybe.  Does a label really matter?  If you like it, great!  And, those who don't like it . . . well . . . you know what they say.  But, I'd suggest first giving it a chance and take a listen.  Then, if you really don't like it . . . LEAVE!!!